Welcome to Acre Station Meat Farm
Your Traditional Butcher Shop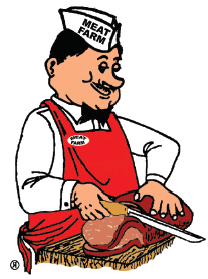 Retail Store
1-866-462-2763
(252) 927-3489
Monday-Saturday – 6:30 am-6:00 pm
Sunday – Closed
Meat Department:
Monday-Saturday – 7:00 am-4:00 pm
Sunday – Closed

Processing & Slaughtering
(252) 927-3700
Monday-Friday – 7:00 am-2:00 pm
Sunday – Closed

17076 NC 32 HWY N
Pinetown, NC 27865
info@acrestationmeatfarm.com
Meat Farm Grill:
(252) 927-3663

OPEN:
Monday-Saturday – 6:30 am-2:00 pm

Acre Station Meat Farm is located in Eastern North Carolina and offers retail fresh meats and grocery products. Specializing in fresh pork, beef, fresh and smoked sausage, seasoning meats, fresh frozen vegetables, specialty sauces, and marinades. Your Traditional Butcher Shop will cut to order. Visit our online store… we will ship to your door.
We also offer Country Ham, Fresh Frozen Vegetables, Seasoning Meats, Bulk Sausage, Link Sausage, Filet Mignon, Baby Back Ribs, Center Cut Pork Chops, Sauces & Marinades, Dry-Aged Beef, Charlie Mills Famous Bar-B-Que Sauce,  and Freezer Specials for Pickup Only.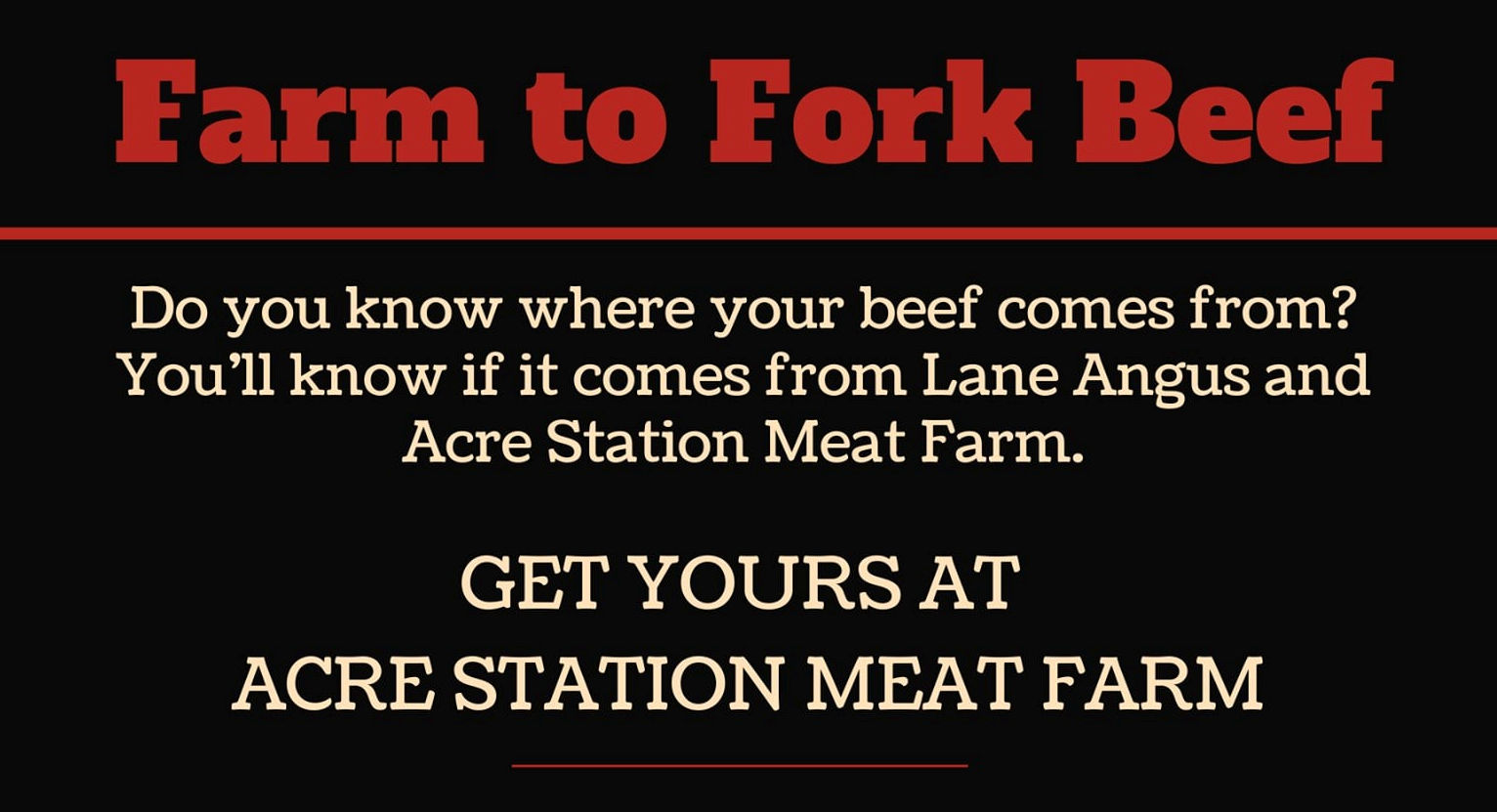 Tell us what you think about our website, our products, our organization, or anything else that comes to mind. We welcome all of your comments and suggestions. Thank you for shopping Acre Station Meat Farm, "Fresh Cuts, Friendly Service".
Please call our toll free number to place an order or for any questions. Thank You!
1-866-462-2763 (1-TOO-GO2-ASMF)
Attention Hunters!
We are now accepting deer meat Monday-Friday 7am-2pm until January 12th. Please bring in meat as clean as possible. (We do not offer skinning of deer) Any questions? Please call 252-927-3700.​
NOTE:
All perishable products are quick frozen and shipped using FedEx Ground or FedEx Express, perishable products such as all fresh meats, smoked meats, and Frozen items are packed in a styrofoam cooler with frozen gel packs
There is a packing material fee that will be added to your order.
If extra frozen gel packs are needed we add $5.00 for 3 frozen gel packs.
Acre Station Meat Farm will ship non-perishable items Flat Rate Shipping with the United States Postal Service rates is $9.50 – $22.95.
Before your credit card is charged I will email you a final invoice which will include any changes or add-ons to your order.
PLEASE CONFIRM OR CANCEL YOUR ORDER 24 HOURS after you receive my final emailed invoice.
Our website shows our most popular items that we sell at our retail store, however, if there is an item you are looking for and do not see it on the website please email me at meatfarmin77@gmail.com or you can call 1-866-462-2763 Monday through Friday 7:30 AM until 1:00 PM EST. and ask for Ronnie. We love our customers! Thank you for shopping our online store and please visit again.
Ronnie Huettmann
President Acre Station Meat Farm and Shipping Director
Cooling meat right with Whiteswarehouse.net!  At Acre Station Meat Farm we pride ourselves on providing our customers with top of the line quality meats at great prices. Freshness of our product is very important to us, and we understand the need to have quality refrigeration for all of our product. Maintaining the appropriate temperature in a walk in cooler or cold room is critical for butchers. The importance of controlling the temperature for meat storage and display in butcher shops of all sizes cannot be underestimated. The health of the consumers and the quality of the meat being sold are all dependent on the ability to keep the meat at an appropriate and safe temperature. It is not only cold rooms and meat chillers that have been the subject of temperature control innovation. Display units are another area where meat is stored and appropriate refrigeration is crucial. For the safety of our customers and compliance to health regulations, refrigeration is one area where corners should not be cut! We would like to thank Matt White of WhitesWarehouse.net for providing us with all of our refrigeration needs, from walk in coolers, refrigerated display cases, glass door coolers and efficient serving of all our refrigeration and freezers needs! We highly recommend you visit their website at www.whiteswarehouse.net.  If you don't see what you need or would like a quote you can reach Matt at 252-661-2700.